Murder Mystery

♦ E

ntertainment

♦

Virtual Mystery
Seattle "Whodunit?!?"
We have been doing our fun and interactive Seattle Murder Mystery since early 2000's and love performing! Great talent, great venues, together with Slixer's ability to perform throughout Seattle, you'll have a killer event!
Diabolical!
Your colleagues, friends and certainly other guests will be implicated in plot with clever clues that we glean from "inside info" we gather. Of course you'll need to be on the ball to try and solve the case.
You have just become the leading sleuth in a uniquely fun experience available anywhere in Seattle. Namely, an evening of Murder, Mystery & Mayhem. Additionally, whether you need venue options or you have your own we'll make it happen.
We contract professional writers, directors, actors and producers who have outstanding credentials and local connections we bring to our dinner theatre performances.
Seattle Murder Mystery theatre is, in general, staged in an environment of great food, unique venues and plenty of ambience. In particular, each event has a customized script created along with a professional cast rehearsed in the plot.
Seattle Murder Mystery & Mayhem!
Certain actors are more obvious than others, other characters are incognito. It could be the motivational speaker, there to give a life vs work balance after dinner speech or the server that just dropped his tray. That's when all the fun begins! At any given moment you could be talking to a murderer, a potential victim or witnesses. That's all part of the fun as wild scenes quickly erupt.
Murder mystery dinners and luncheons are an excellent entertainment option for your corporate or private event. Such as a Christmas, year end, anniversary or birthday. Customized specifically for your company, organization or group, we love to work with unique aspects of your business or organization.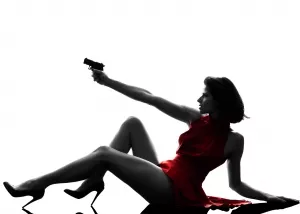 Therefore, with murder mysteries you can have the best of both worlds, quality food and comedic entertainment. Set in superb restaurants we have performed in for years, a dinner cruises boat or at a venue of your choice. Our mysteries are a sure way to take the drab routine out of company events or spice up a birthday party.
In conclusion, any event will benefit with some livening up with our clever entertainment. We use professional Seattle actors to entertain you and your guests during the performance, using "inside information" obtained from you to complete the diabolical plot. We take the anxiety out of organizing; producing the custom mystery, liaising with the venue and all parties involved.
Keep current on the latest trends in team building, group activities and our public events.
Seattle Events
&
Entertainment
1-866-737-1750