Virtual Murder Mystery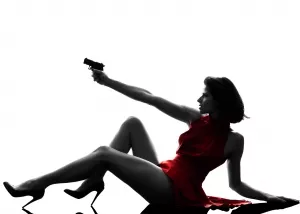 A virtual murder mystery investigation has been launched, after the body of internationally renowned lawyer, Laura Norder was found last night at Cadaver manor.
Initial reports suggest that Miss Norder was at the manor for a school reunion, with other party guests thought to include a high profile property tycoon and professional athlete.
There is a real sense of urgency, in this case, to start ruling out suspects and catch the killer.
Whodunnit!?
Your team, six characters, including a host, played by live actors, have been virtually brought to the scene of a murder at the Manor House. In this virtual team building activity, participants remotely work together to unlock and examine key evidence.
Witness statements and suspect interviews will be performed by live virtual actors. Everyone will be visible via video conferencing and the mystery gamified by our mystery apps interactive remote technology. As you explore the crime scene via an interactive map, you'll complete tasks and challenges which will help you acquire evidence and assist with your investigation.
Virtual breakout rooms will become available where you can interrogate the witnesses without tipping off other teams to confessions you have secured.
Throughout this immersive, tech-based virtual murder mystery, points will be awarded for completing observational and trivia questions, as well as fun photo and video tasks. A presentation of your fine detective work is available after the investigation. Identifying the weapon, murderer, and motive is your assignment.
An all-round awesome team building activity!

[OPTION: Members of your team can assume one or more of the characters, up to six]